Martial Arts For Children
Martial Arts For Children
Martial Arts For Your Child
When Can My Child Start Martial Arts?
Doncaster Martial Arts Centre accept children as young as four years old. For some children, this may be a little early and it may be a case that they come back and try again in six months. For most however, they thrive on the learning involved with martial arts, as well as the fun and games aspect that we include.
They will start in the smaller children's class until they reach 9 years old, and then they will graduate to the senior children's classes until they are 16/17 when they will finally join the adults classes.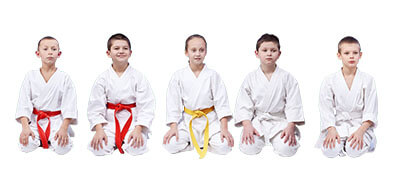 Why Martial Arts For Children?
Martial Arts for children is a fantastic way to help in your child's development. We take shy and reserved children and give them confidence in themselves, bringing them out of their shell and interacting with other children in no time. On the other side of the coin are the boisterous, highly active children that we are able to give a calming influence to, reeling in some of that energy and giving it some focus.
We find that parents often remark on the positive effect that martial arts has on their children, improving their home life and school life.
One of the other, and unfortunate, reasons you may want your child to start Martial Arts in Doncaster, is to deal with bullying. We have a number of children that have come to us with this problem and we completely understand the trauma this can have. We teach children to not only be able to defend themselves, but to be aware of their surroundings, understand some of the reasons why people bully and to generally feel better and more confident about themselves. The reduction in children being bullied once they start Martial Arts is amazing and we are more than happy to have a chat with you about any aspect of this.
Calm Boisterous Children

Stop Bullying
Our Students Say: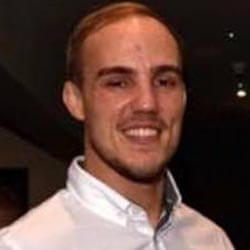 "Excellent facility! Full of really talented guys who look after each other in training & you will struggle to find better coaches anywhere else! Be a part of DMAC."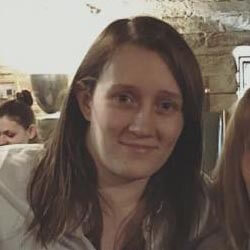 "Brilliant atmosphere, teaching and a wide range of experience across all students. Don't be afraid to go on your own or if you're a beginner as they're very welcoming and work you into the classes at your own speed (even if you've not done a single martial art before). The teachers are all incredible, very friendly and adaptable with clear instruction, they all love what they do and that shines through to the students in classes. I wouldn't recommend anywhere else to go!"
Which Martial Arts Will My Child Learn?
We teach three pure Martial Arts for Children , as well as the Bulyproof Course :
Brazilian Jiu Jitsu (BJJ)
Each has it's own merit as a Martial Art and we teach them as individual classes. We don't mix them up into a hybrid system as some clubs do, each are taught in their original form. We believe that this is the best way to teach Martial Arts and one that gives you the most benefit.
The Bullyproof Course is the only class where we mix the three main styles together. They are still taught in their "pure" form, but each class will vary in which discipline is taught that day. This is so that our younger students can get a good grounding in the three martial arts disciplines, as they are introduced to Martial Arts for the first time.
If you would like to learn more about our Children's Martial Arts Classes in Doncaster, just drop us a quick message and we will be more than happy to help.